BY BLAINE MCLAREN
This past year was an undeniable bummer.  We lost Prince, David Bowie and countless other cultural figures of society.  We elected a Twitter happy reality star as our Commander-in-Chief and rappers have decided its more exciting to beef on Instagram instead of releasing records.  The end may be nigh, but at least we had a great year of movie releases.  VOD continued to dump great films into our living rooms, companies like Vinegar Syndrome and Arrow restored fantastic, lost gems and even Multiplexes provided us with a consistent string of entertaining releases.  My list this year is a healthy combination of all three sources and had to dwindle a huge list into a measly fifteen films.  I am sure that I missed some great films, but of the 300+ I saw, these were my favorite.
15.  Ouija: Origin of Evil (Mike Flanagan)
It seems odd to be praising this film. I did not expect much, but I was humbled to go to a screening (with other cynical bastards) with snarky comments and come out completely jazzed.  The scares are a plenty, but the greatest achievement is the way it is made.  The film could have been a lot of things, but Flanagan was skilled enough to make an old fashioned ghost story and breathe new life into it.
14.  Lung II (Phil Stevens)
Another beautifully shot, silent film from auteur Phil Stevens.  A nightmarish journey through the psyche of a serial killer shot entirely in black and white.  There are very few people doing what Mr Stevens is ad I hope to continue to see more highly original horror from him.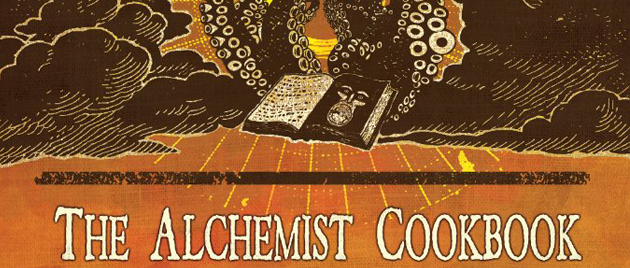 13.  The Alchemist Cookbook (Joel Potrykus)
Joel Potrykus has been an interesting director over these past few years.  Both Ape and Buzzard were amazing exercises in nihilism, adding a new layer to the well worn territory of "slacker" films.  The Alchemist Cookbook is no exception and manages to do more with even less.  All of Potrykus' films have been small, but this flick boasts a cast of two, with a couple adorable cameos from some animals who play major parts in the film.  Most of what is on screen would be pretty boring if it was in the hands of a less skilled artist, but the casting and perspective makes for a fantastic depiction of the banality of solitude.
12.  The Greasy Strangler (Jim Hosking)
Bullshit Artist!!!!! Need I say more….
11.  The Neon Dead (Torey Haas)
I've watched this film multiple times now and I am repeatedly impressed by the quality and care put into The Neon Dead.  The lighting and sets are spectacular, giving the film a dreamy vibe that is infinitely watchable.  The special effects are over the top and unique, offering a new mythology and cast of villains brought to life on a minimum budget.
10. The Wailing (Na Hong-Jin)
An epic possession film from South Korea that utilizes its foreign concwpts to make a film even scarier.  Now that this film is on Netflix, I really hope more people get to see it.
9.  Night Of Something Strange (Jonathan Straiton)
An over-the-top gross out film about a sexually transmitted zombie virus.  What a fantastic description for a fun film that turns the teenage roadtrip movie on its head.  Buy a six pack, invite over some friends and enjoy the hell out of this crazy flick!
8.  Dreaming Purple Neon (Todd Sheets)
The title and one-sheet alone had me hooked for Dreaming Purple Neon, so when I had the opportunity to check it out I did not hesitate one bit.  This film packs a lot of genres and ideas into its nearly 2 hour runtime and Mr Sheets manages to pull it off to an impressive degree.
7.  The Night Watchmen (Mitchell Altieri)
This slapstick, gore-soaked comedy came out of nowhere and left me with a smile on my face for its entire runtime.  Some may be too cool for its silly (and occasionally campy) sensibilities, but those people are not the target audience and will probably never see it.
6. BB (CJ Wallis)
BB is a cinematic example of watching an artist find his voice.  The film shifts multiple perspectives and is not afraid to mix things up (stylistically speaking).  This entire movie could have been done much easier (and lazier) as a found footage film, but luckily they choose not to and opted for a more stylish route. This film transcends its T & A concept and gives the viewer a look into the life of a camgirl on the edge.
5. Another Evil (Carson Mell)
Another Evil dwells in that strange world where there is no real genre to place it in.  It is funny, but it is not a comedy and it is has ghosts, but it is not really a horror movie.  Where it falls in…who knows, but I can say that it is one of the best written and acted films of the year.
4.  Train To Busan (Sang-ho Yeon)
Not since The Raid 2 have I seen an action movie that was this exciting.  A big budget Zombie movie full of emotion and action set pieces that should have Hollywood shaking in their boots.  Mark my words, once this film hits Netflix it will be the biggest movie of the year!
3.  Pig Pen (Jason Koch)
Every year there is that one indie release that really grabs me. That movie that strikes an emotional chord, that feels both cinematic and intimate.  In 2014 it was Found, last year it was Androgynym and this year it is Jason Koch's Pig Pen.  This film is a masterful example of "true to life" horror, telling a grim story of poverty and the toils of boyhood.  This departure from traditional horror is refreshing and really shows the signs of a maturing artist who is not interested in being kept to one genre.  Pig Pen is a moving, but intensely ugly film that is just as much a thriller as it is a coming-of-age tale.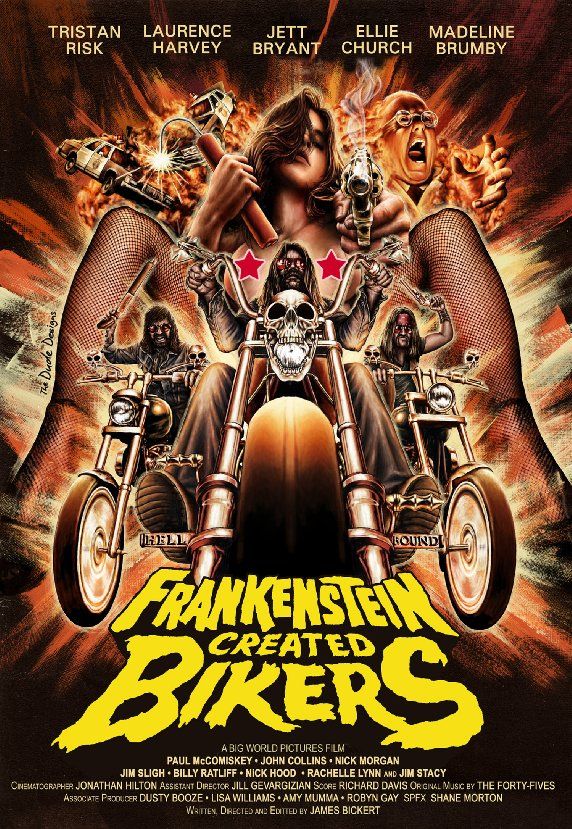 2.  Frankenstein Created Bikers (James Bickert)
Make no bones about it, this is a 125 minute epic of exploitation and excess!  I Cannot stress how fun this flick is and urge you to check it out for yourself
1. The Witch (Robert Eggers)
From numbers 15 to 2 it was hard to make my picks for the year, but my number one film of the was (undoubtedly) The Witch.  This is a complex, timely film that will go down as one the of the classiest horror films in history.  I wouldn't be surprised to hear this film mentioned in the same breath as The Exorcist and Rosemary's Baby.  Who knows?…but time will tell and Robert Eggers has solidified himself as horror royalty with The Witch.
THANK YOU TO EVERYONE WHO READ AND SUPPORTED US THIS YEAR AND WE WILL SEE YOU IN 2017