Holy Shit!  Another year has come and gone and now its time to see which films rose above the rest.  This year's list includes all of the blood, guts and nudity that you would expect. But don't worry, I included a few "classier" flicks for all you college grads out there. 
15.  The Duke of Burgundy (Directed by Peter Strickland)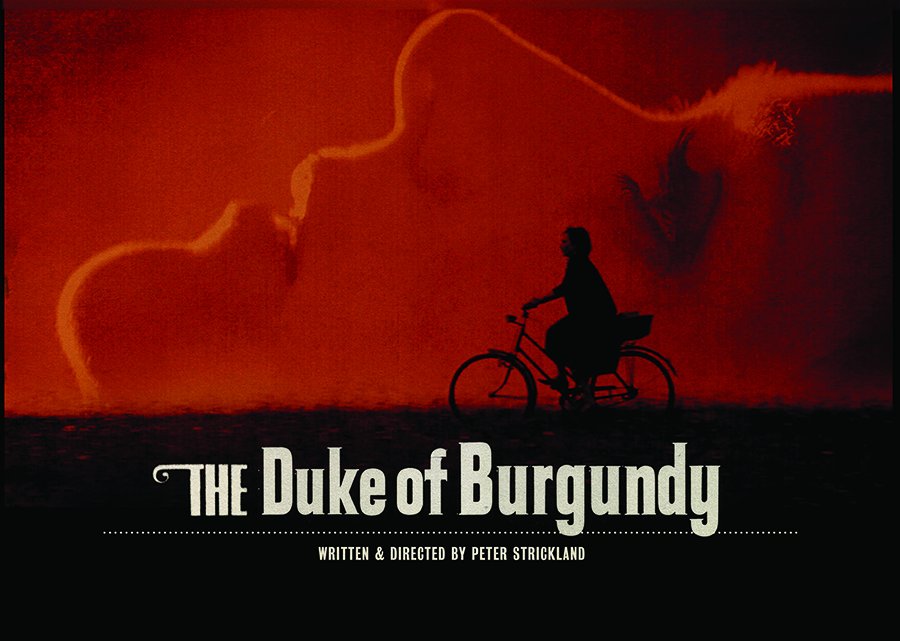 A cold and confounding movie about a woman obsessed with moths who tests the limits of her relationship with her lover.  An exercise in obsession and repetition, that is worth enduring.
14. Tantrum (Directed by James Bell)
There are a lot of words that can be used to describe Mr Bell's most recent film, but there is one that I keep using: indescribable. Not narrowly fitting into any real genre of horror or scene. It blurs the line between avant garde film experiment and performance art in a masterful way.
13. Girlhood (Directed by Céline Sciamma)
On top of covering the usual coming of age drama, there is a naturalness that feels so real and universal. From the boring technical side it is nearly perfect. Camerawork  is impeccable and its pace is perfectly meandering. The film may suffer from an unfortunate title, but hopefully people will see it without the looming Boyhood comparison.
12. Death-Scort Service (Directed by Sean Donohue)
A fun throwback to blood, guts and boobs.  The sleaziest film of 2015 and should not be missed.
11. Circus Of The Dead (Directed by Billy Pon)
Great sense of direction and great acting by Bill Oberst Jr and company. Also, some of the most enjoyable gore gags in years. When it finally gets a release, it is worth a look.
10. R100 (Directed by Hitoshi Matsumoto)
Like a blend of Quentin Dupieux and Sion Sono, with a little Bunuel on the side. I can't decide if anything or everything matters (in this film) but there is something so unique and appealing about this film that really sticks with you.
9. Headless (Directed by Arthur Cullipher)
Found was one of my favorite movies of last year and this "lost slasher" is a excellent companion piece.  Great effects, fun acting and some of the nastiest kills in the history of cinema.
8. Der Samurai (Directed by Till Kleinert)
A spectacularly violent and mysterious film that feels both existential and playful throughout its run time. This is the kind of movie that requires multiple viewings to truly grasp.
7. Flowers (Directed by Phil Stevens)
This is the kind of film that is missing from underground horror lately. A grotesque, but beautifully shot film that mutely tells the story of 6 women and their murderer.
6. Androgynym (Directed by Nick Iway)
 This is a brave movie that does not gloss over things like addiction, loss and self identity.  In fact, it barrels itself directly at it.  There are scenes of extreme and shocking violence, but I hope they do not overshadow the beautiful experience that is Androgynym
5. The Interior (Directed by Trevor Juras)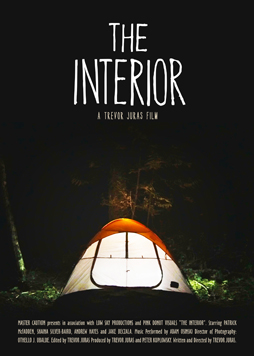 There is very little when it comes to plot or story and instead focuses on the existential horror of being a young man who may not live long enough to figure out what he wants in life. That is much scarier to me than monsters or masked killers and there is no place better to experience this than deep inside of nature.
4. Turbo Kid (Directed by François Simard, Anouk Whissell)
In the year 1997…
This is the movie that captures nostalgia without coming off as pandering.
3. Spring (Directed by Aaron Moorhead, Justin Benson)
A beautifully shot genre bending project from the guys who brought us Resolution.
2. Bone Tomahawk (Directed by S. Craig Zahler)
If there was any justice in this world this film would sweep the Oscars. From best screenplay to best supporting actor, this film would win it all. This first time effort is everything that a fan of cinema could ask for.
1. The Tribe (Directed by Miroslav Slaboshpitsky)
"Don't tell me, show me!" That is my battle cry when watching movies and this film couldn't tell you if it wanted to. If you do not already know, this movie is told entirely through Ukrainian sign language with no subtitles or voiceover.  It is an unsettling, unique experience that cannot be compared to anything else.  A great example of how a film can transcend genre and language to stands on its own.
Some honorable mentions: Metalhead, The World Of Kanako, Mad Max: Fury Road and Under The Rainbow
Thanks for checking out my list!  Now let us know some of your picks in the comments below!
Blaine McLaren
Lead Writer for Mondo McLaren